Disney World is a magical destination that offers something for everyone, from thrilling rides and attractions to captivating shows and parades. However, planning a vacation to Disney World can be overwhelming, especially if you're not familiar with the ins and outs of the park. Here are some tips to help make your Disney World vacation as enjoyable and stress-free as possible.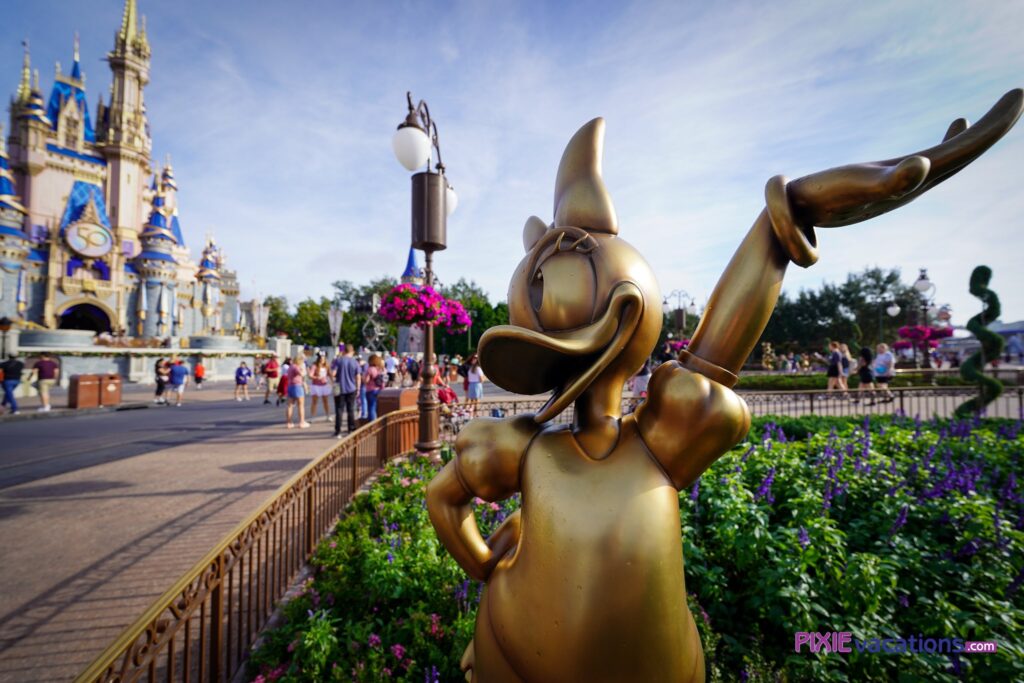 Plan ahead: Disney World is a popular destination, and it can get crowded, especially during peak season. To avoid long lines and wait times, it's a good idea to plan ahead and make reservations for popular attractions and dining experiences. This can be done online or by phone up to 180 days in advance.
Take advantage of Genie+: Disney World offers a Genie+ (For a daily fee) that allows guests to reserve a spot on select rides and attractions, allowing them to bypass the standby line. This service does have a daily fee per guest. Be sure to take advantage of this service to save time and avoid waiting in long lines and also ask your Pixie at Pixie Travel about Genie+ tips.
Arrive early: Disney World opens its gates early to guests staying at one of the on-site hotels. These guests are allowed to enter the park 30 minutes before the scheduled opening time, giving them an extra 30 minutes to experience the park before the crowds arrive. This is a great opportunity to enjoy some of the more popular rides and attractions without waiting in long lines.
Take a break: Disney World is a large and exciting place, but it can also be overwhelming. Be sure to take a break from the action and rest during the day. There are plenty of quiet areas throughout the park where you can sit and relax, or grab a bite to eat.
Pack accordingly: Disney World is a big place and you will be doing a lot of walking, so be sure to pack comfortable shoes. Also, be sure to pack sunscreen and a hat to protect yourself from the sun, especially during the summer months. Additionally, it's a good idea to pack a small backpack with essentials such as water, snacks, and a small first aid kit.
Experience the parades and fireworks: Disney World offers a variety of parades and fireworks shows throughout the day. These shows are not to be missed, as they are a true spectacle. Be sure to check the schedule and plan your day accordingly so you don't miss out on these spectacular displays.

Enjoy the Disney Characters: Disney World is home to many beloved Disney characters, and they can be found throughout the park. Be sure to take the time to meet and interact with them, as they are a big part of the Disney experience.