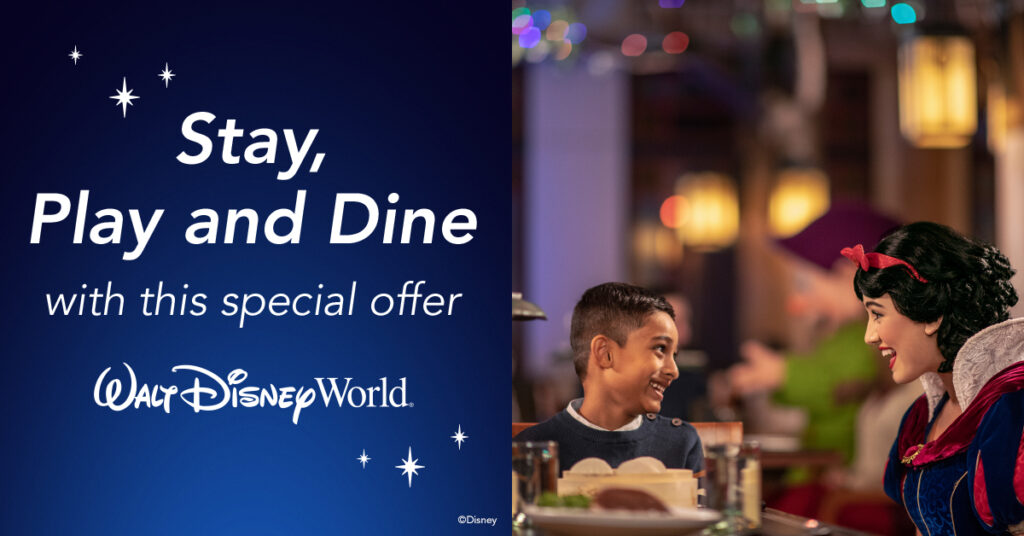 Stay, Play and Enjoy a Disney Dining Promo Card
Stay in the magic with this special offer—and make sweet summer memories to savor!
Get up to a $750 Disney Dining Promo Card when you purchase a non-discounted 5-night, 4-day vacation package that includes:
A room at a select Disney Deluxe Resort or Disney Deluxe Villa Resort
Theme park ticket(s)
This offer is valid for arrivals most nights:
July 1 to July 10, 2023
August 1 to September 14, 2023
A lower-value Disney Dining Promo Card may also be available when you purchase this package during other select summer arrival dates.
View the chart below to explore eligible Disney Resort hotels, Disney Dining Promo Card values and arrival dates.